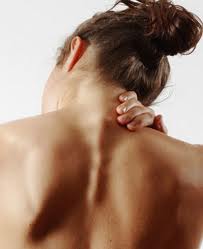 The news that an anti-inflammatory injection will soon be available for some people in the UK with chronic, inflammatory back pain called Ankylosing Spondylitis, will be welcomed by those suffering from the condition which is currently estimated to be around 200,000 people
The vast majority of people suffering from back pain in the UK have the form that is 'mechanical' in origin, which can result from wear and tear, poor posture, strains or injury, as opposed to inflammatory disease. There are already many viable options for treatment of inflammatory disease which have been outlined by the National Institute for Health and Care Excellence. These guidelines on the management of lower back pain include recommending a course of treatment of manipulation, which is provided by chiropractors who are also very well placed to diagnose and treat mechanical back pain.
Tim Hutchful of the British Chiropractic Association, said: "Patients with inflammatory disease affecting their spine form a very small proportion of the total population who have back pain and for these patients, the availability of this drug may make a huge difference to their quality of life. However, the vast majority of patients I see as a chiropractor have back pain that is caused by injury, strain or wear and tear and this form of back pain responds well to a package of care that may include manipulation".
Figures used were according to Ankylosing Spondylitis guidebook for patients from the National Ankylosing Spondylitis Society October 2012
44% of the population stated they currently had some form of back pain or discomfort – British Chiropractic Association February 2013