Please sponsor us – we are fundraising for the James Hopkins Trust!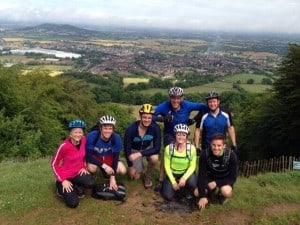 Cycling right the way across Wales from the Irish Sea back to Gloucester, 130 miles OFFROAD in 3 days, our fabulous team is setting out to raise money for the James Hopkins Trust, a fabulous charity that was set up by a bereaved Gloucester dad to help children with life limiting and life shortening conditions and their families.
It's a busy time for sponsorship at the moment, I know it is.  There's the London Marathon and all sorts of other things going on at this time of year, but even if you sponsor us as little as £1 or £2, it will all add up to an amount that WILL make such a difference to these families, and isn't it nice to be part of something so worthwhile?
So please, text £2 LLCC to 70700.  The text is free and it'll only take you two seconds.  Alternatively you can visit www.justgiving.com/gochiro and donate online, where you can also read more about our challenge.
THANK YOU